Shrink Sleeve Packaging: what benefits?
Everybody calls it labels but the sleeve is really more like a packaging: suitable for glass, plastic, and metal, guarantees the integrity of the product both protecting the container and preserving the quality of the content.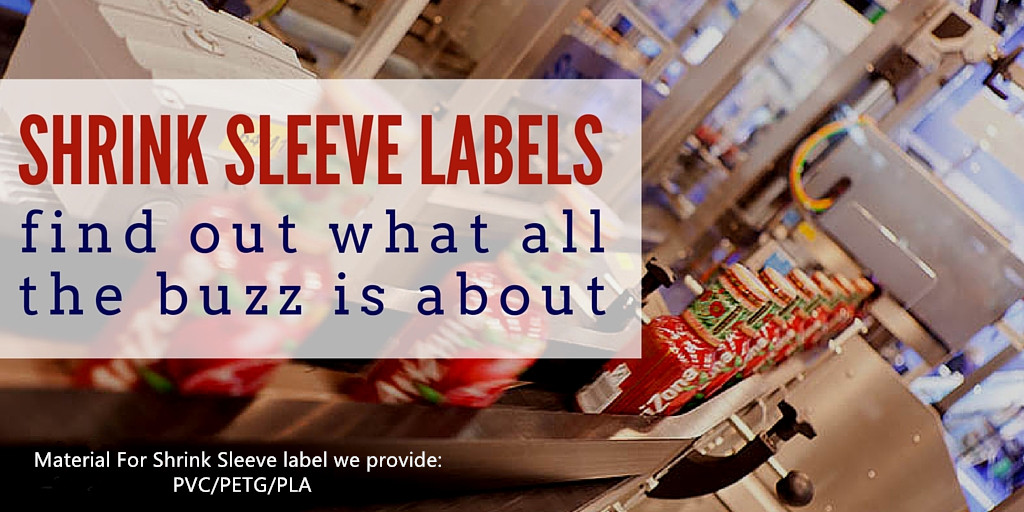 Labels are the silent ambassadors of your brand, the last line of marketing in the store. The right label can increase your sales by making your product look more appealing. Perfectly paired labels and packaging are eye-catching and persuasive. A versatile, attractive label option is the shrink sleeve. Shrink sleeve labels are flexible and durable, suitable for a wide range of products.
What are shrink sleeve labels?
A shrink sleeve is a label printed on a flexible film tube that is applied to a container using heat. Heat shrinks the film to fit the contours of the packaging giving a sleek finish. There are many benefits to choosing such labels for your products. Why should you pick a shrink sleeve label? Here are some of the advantages of opting for shrink sleeve labels:
Get 360-degree branding

Shrink sleeve labels are great for branding. The label covers the entire product, making your branding visible from all angles. In fact, every time a customer picks up your product, they'll be advertising your brand. Shrink sleeves are custom designable providing visual appeal with bright colour and detail. By covering the whole product, this label provides extra space for information. It isn't restricted to one side of the packaging.
Perfect for uniquely shaped containers
Your packaging can further stand out with a unique shape. Irregular shapes can prove tricky for many types of labels. Shrink sleeve labels mould to the shape of your packaging. This allows for the use of unique bottles and containers. The shape of your product packaging becomes a part of the design. They can even be printed clear to allow customers to see the contents within.
Add a tamper-resistant seal
Shrink sleeves come with an added bonus – extra security. The label can cover the whole product in one go, including the lid. The label has a perforation near the lid which must be broken to open the product. This protects the contents within from being tampered with in the store. The container cannot be opened unnoticed. These seals are commonly used for pharmaceuticals and food products.
Shrink sleeve labels are durable
If you want to keep your products looking good, shrink sleeves are the best option. These labels are resistant to scratching and tearing. This abrasion resistance helps protect the label against tarnishing during shipping and handling. They are also reverse printed, preventing scuffs and making it harder to scrape off the colour.

Shrink sleeve labels are a great choice for a variety of products and packaging. At Hubei HYF Packaging co., ltd., we are specialist in producing and exporting PVC heat shrinkable film, PETG heat shrinkable film, PLA shrink film to meet your different requirement in good quality and best service.