Transaprent PETG Shrink Film' s Production
Transparent PETG shrink film
HYF's transparent PETG shrink film has three shrinkage:
Low: 50-60%
Middle: 60-70%
High: above 70% (higher to 78% at 10 sec in 100 ℃)

It is high overall shrinkage, super transpancy and excellent printability. The favorable film toughness and shrinkage character combine to make a
film suitable for a wide variety of container shapes.
Our company was founded in 2005s and have been manufacturing PETG SHRINK FILM since 2011s. During nearly 14 years development, we believe that we
will be your right choose as partners with the following advantages:
u 8 years PETG SHRINK FILM manufacturing history, Rich Experience.
u 500tons PETG SHRINK FILM monthly exportation volume, Prompt Delivery.
u ISO:9001:2008, Reach (SVHCI191), ROHS, Food Contact-Eu No. 102011 certified company, Satisfying Quality.
u 50,000 SQM factory, 2 BRUCKNER production line, 1 KAMPF cutting machine, Powerful Production Capacity.
u 6 months quality warranty policies, Your Best Supplier.
Kindly refer to our following our high shrinkage's shrink carve: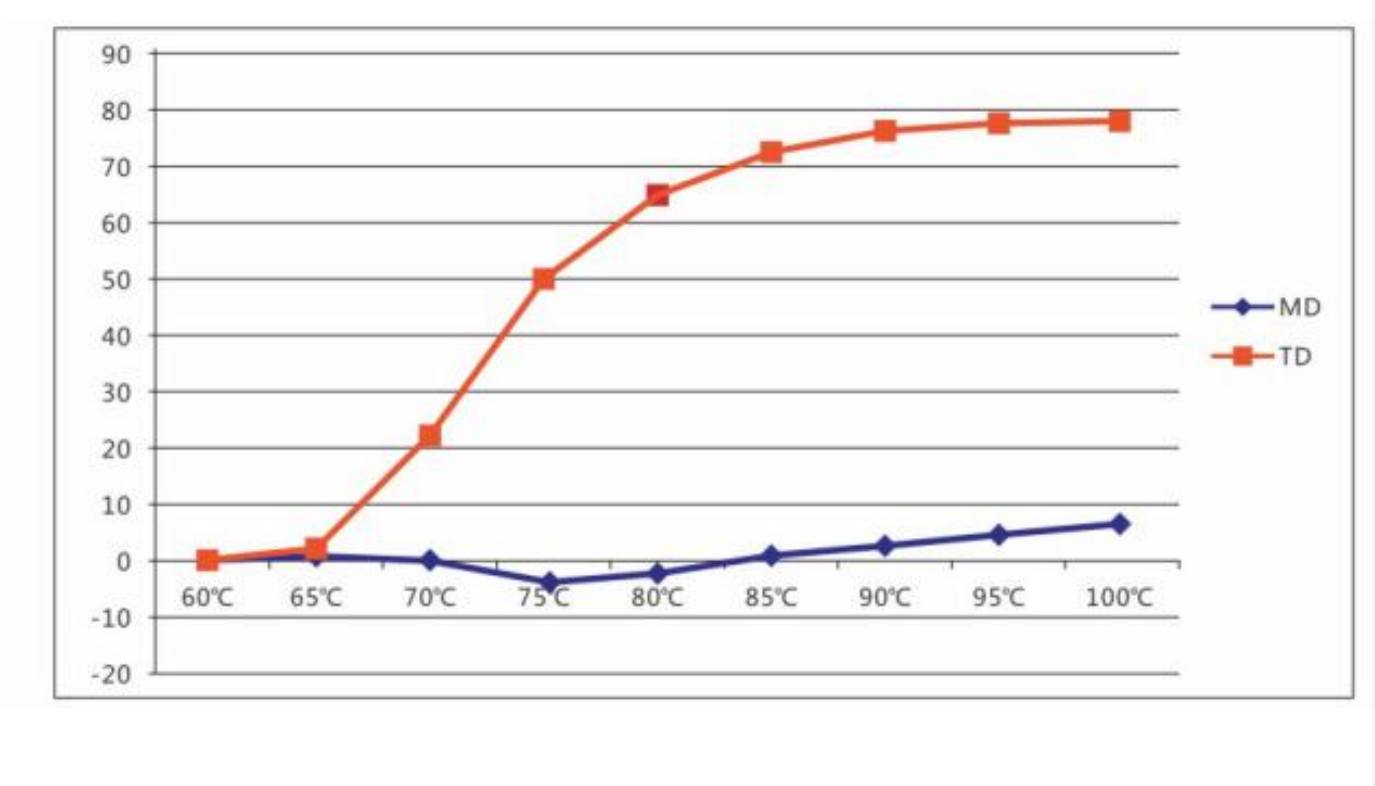 Transaprent PETG Shrink Film' s Production